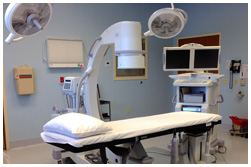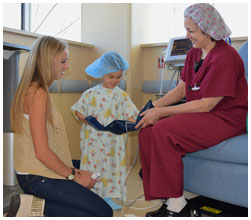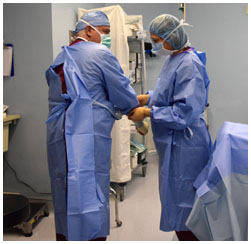 Patient Information
Preparing for Surgery
Thank you for choosing Hunterdon Center for Surgery for your upcoming surgery or procedure. Please refer to the pre-operative instructions below in preparation for your surgical procedure.
Pediatric Patients
Our staff is experienced in caring for the pediatric patient. Our goal is to keep parent and child together as much as possible during the operative experience. A parent can accompany their child into the operating room and remain with them until they're asleep. When surgery is over, we reunite parent and child as soon as it's clinically safe. The Center has developed a pediatric emergency preparedness program that has been published in several industry magazines and received recognition at the national meeting for ambulatory surgical centers. The center is proud to have received the Hunterdon Healthcare Patient Safety champion award for this program.
Insurance Information
The Hunterdon Center for Surgery will file your insurance claim with your carrier. It's important that you come prepared with your insurance card and photo ID. If your insurance plan requires pre-authorization, please ensure that this is in place the day of your procedure.
All payment is required at the time services are rendered unless other arrangements are made in advance. This includes applicable co-payments and deductibles for participating insurance companies. We accept cash, check, VISA, MasterCard, Discover and American Express. Please contact us immediately to determine your financial responsibility.
Online Payments
To access our online payment portal, please click here.


Home | About Us | Our Medical Staff | Patient Registration | Patient Information | Directions | Contact Us
Hunterdon Center for Surgery • 9100 Wescott Drive, Suite 201 • Wescott Medical Arts Building • Flemington, NJ 08822
Phone: 908-806-7017